San Diego Fire Alarm Installation
Providing Safety and Compliance Solutions Throughout San Diego County

Let
Silverstrand Technologies, Inc.
help you prepare for the unexpected by protecting your most valuable assets. Workingwith us will keep your property safe and code compliant. Combined, we have more than 50 years of industry experience. When you choose Silverstrand to install and maintain your fire alarm systems, you can feel confident knowing you have entrusted the safety of your property to skilled and knowledgeable safety services providers.
At Silverstrand, we have experience in a wide variety of safety solutions: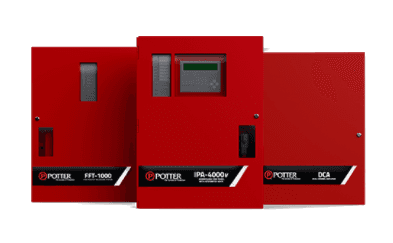 Health Care
Military
Airports
Industrial Sites
Casinos & Hotels
High Rise buildings
Commercial Shell & Core
Tenant Improvement & Retail
We pride ourselves in doing what it takes to make our customers happy and industry compliant. We realize your business can't handle a violation, and we understand the importance of final inspections. So, choose a team with a knowledge of commercial code requirements, who understands tiered subs, and the importance of meeting all AHJ requirements.
Our San Diego fire alarm system installation specialists are knowledgeable and experienced professionals. Contact us today for an excellent customer service experience! Call (619) 732-0628 to schedule an appointment today!
Reliable Fire Alarm System Installation
Fire alarm installation isn't the area of your budget where you want to cut corners. A faulty alarm or substandard installation can leave your property vulnerable with dire consequences if not corrected. At Silverstrand Technologies, Inc., we are dedicated to ensuring your property is safe and protected. We are committed to customer service excellence because our company succeeds when we help our customers meet their goals and overcome challenges. We provide access to a wide array of fire alarm installation and testing options.
We provide comprehensive solutions for fire alarm system installation services in San Diego:
New Construction
Smoke Control Installation
DAS Installation
Turnkey Systems
System Design
Testing & Turnover
You can leave the safety codes, alarm design, and installation to our San Diego fire alarm installation specialists.
What Does Fire Alarm System Maintenance Consist of?
At Silverstrand Technologies, Inc., once we've installed your fire alarm system, the work doesn't stop there. Every wide-scale fire alarm system needs ongoing maintenance and inspection, and commercial buildings are regulated and have compliance codes that must be met.
Sub Tier Labor to Install
Monitoring for Customer Panels
Providing Central Station to City Department reporting
Service Calls
Annual System Test & Inspection Product line
Whether we designed and installed your system or not, we can help ensure your system is ready to perform and meets building codes, and passes inspection.
Why Customers Trust Silverstrand Technologies, Inc.
Customers trust Silverstrand Technologies, Inc. because we back up our promises with actions. Not only do we meet our customers' expectations, but we also exceed them. We have years of industry experience, and our teams work hard to secure licenses and certifications to ensure they are among the highest trained technicians in the area.
How Long Does a Fire Alarm Last?
In general a fire alarm will last you up to 10 years. If you are at or nearing this age, you should reach out to your local technology contractor for fire alarm replacement services. Even if you are not sure, they can help gauge the overall health of your fire alarm.
When working with Silverstrand, you can expect:
Free Consultation
Bonded, Licensed, and A+ Rated BBB Company
Expert Project Management Team
Trained and Certified Staff
There isn't a job that is too big or too small. Our team is dedicated to customer satisfaction and providing excellent service. Call (619) 732-0628 to schedule an appointment today!